As an EMT, your job requires you to have a decent-quality flashlight that you can use for the inspection of your patients.
Sadly, finding the right flashlight for an emergency medical technician is not an easy task, as there are a variety of flashlights available in the market, making the purchase decision a lot harder.
Thus, after deep-market research, and consulting with top EMTs, we have compiled a complete list of the best flashlights for EMS. So, you can easily choose the best EMS flashlight for your needs.
Best Flashlights for EMS & EMT Comparison Table 2022
| | | | |
| --- | --- | --- | --- |
| Flashlight | Modes | Battery Backup (Peak) | Size |
| STREAMLIGHT 88034 ProTac EMT Flashlight | High, Low, Strobe | 1.5 Hours | 3.84-Inches |
| Coast G20 Inspection Flashlight | High | 2.5 Hours | 4-Inches |
| OLIGHT I5R EOS Flashlight | High, Low | 2 Hours | 3.79-Inches |
1. STREAMLIGHT 88034 ProTac EMT Flashlight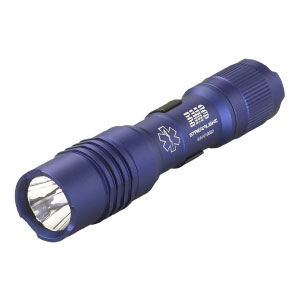 The STREAMLIGHT 88034 ProTac with its compact size, solid build-quality, anti-glare lighting, and superior is the best flashlight for EMTs hands-down.
First of all, this flashlight has been designed by medical service professionals, so you always know that the team must have designed it according to the needs of the paramedics.
The design of this flashlight is super-slim, at 3.97" in length, carrying this flashlight won't be a problem for you. It comes with a pocket-carrying clip, which allows easy carrying. Alongside, the aluminum body of this flashlight is rigid for bearing everyday bumps and drops.
The brightness of this flashlight is also worth-admiring. The brightest mode on this flashlight can produce up to 50 lumens of light. Moreover, there are two more modes including the strobe and the low-brightness mode.
Streamlight has used the high-performance Cree C4 LED light in this flashlight, which not only provides extra bright light but also has an excellent lifespan of 50,000 hours which is amazing.
Well, this is not an ordinary flashlight, as it has been purposely designed for healthcare. Thus, it has anti-glare glass, which makes it a right fit for examing eyes, and other delicate wounds.
Using the flashlight, and changing modes are also super-easy, and straightforward tasks, as it comes with the tail switch.
Although it is not a rechargeable flashlight, still the battery backup on the AA batteries on this flashlight is just amazing. It provides a battery backup of 1.5 hours on the peak brightness mode and up to 36 hours on the low brightness mode.
Pros
Designed for Health Professionals
Compact Size
Built to Last
Three Different Modes
Convenient to Carry
Waterproof
2. Coast G20 Inspection Beam LED Penlight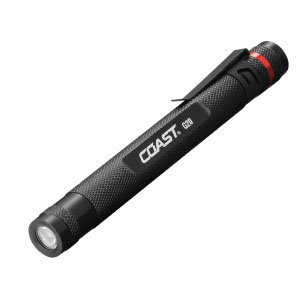 If you are not a big fan of Streamlight and looking for an alternative, this flashlight can be your best bet here. The compact design, sturdy construction, and superior brightness make this the best flashlight for paramedics.
The design of this flashlight is pretty solid, as it comes in a high-performance, closed enclosure, which is IPX4 water-certified.
Design is not the only good thing about these flashlights, as it offers superior lighting performance which is specifically catered for the health workers.
This flashlight has been specifically designed for health workers. Thus, the light mode is fantastic and makes the areas visible, which is fantastic.
Amazingly, the overall light of this flashlight is also fantastic, and the battery timing with the AAA alkaline batteries is also worth mentioning.
Also, this flashlight has a very easy-to-carry design. With the pocket clips, you can easily carry the flashlight around in your pocket. The rear light switch makes the usage of the flashlight even easier. Also, it's the best flashlight for delivery drivers who want to keep their flashlights in their pockets all the time.
Pros
Compact Design
IPX4 Waterproof
Excellent Brightness
Superb Battery Backup
Tried & Tested
3. OLIGHT I5R EOS Flashlight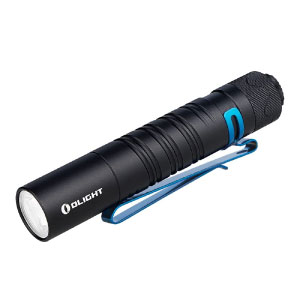 Lastly, we have the OLIGHT I5R EOS flashlight on our list for the health workers who need a multi-purpose flashlight, which can be used for inspection as well as for a variety of other tasks as well.
The design of this flashlight is amazing. It comes with a compact design structure, making it lightweight, and also offers an IPX8 waterproofing rating, which makes it easier to wash the flashlight without any fear.
Talking about the lighting performance, this flashlight offers two different modes. The low brightness mode makes it a perfect fit for health workers looking for a quality flashlight for their job, as it offers 15 lumens of brightness. Alongside, there is another mode, which offers 350 lumens of powerful light for everyday tasks.
OLIGHT has used a high-performance rechargeable battery in this flashlight which provides excellent battery backup. In this way, you do not need to recharge your flashlight every now, and then.
Also, the lifespan of this battery is phenomenal. Likewise, recharging the flashlight is also a super-easy, and straightforward process. By using the provided USB cord, you can easily recharge this flashlight at your home, or in the car.
Pros
Superior Construction
IPX8 Waterproof
Build to Last
Two Different Modes
Marathon Battery Backup
Also Read: Best Flashlight for Truckers
How to Choose the Best Flashlight for EMT/EMS (Buying Guide)
Choosing the right flashlight for healthcare is a little different compared to the traditional flashlights, as in this you will have to check a few other critical factors before buying as well.
In this guide, we have put together all these factors here that would be handy in the purchase decision of your next flashlight.
Good for Eye Inspection/Delicate Wounds
First, and foremost, a good quality flashlight for health specialists should have a mild light mode, which can be used for examing eyes, or other delicate wounds that can be affected by a high-intensity light.
Washable
A flashlight for EMS should be fully washable, as your job nature can make the flashlight contaminated with blood, and other liquids as well. Thus, before pulling the trigger on any of the flashlights, you need to make sure that it is fully waterproof.
Lightweight
As an EMT, you need to carry your flashlight around with you all the time. Thus, you need to ensure the flashlight you are getting is lightweight and easy to carry around. Moreover, it should have a pocket clip or it should be compact enough to be carried around in your pocket. So, you do not have to carry it in your hands all the time.
Different Modes
A mild light may be good enough for examination purposes, but, it is not good for other everyday tasks like dog walking. Thus, you should have different brightness modes available on your EMS flashlight. In this way, you can use this flashlight for your EMT job as well as other tasks.
Durability
Last not least, a good quality EMS flashlight should be durable enough to withstand everyday bumps easily. Hence, you do not have to worry about dropping the flashlight.
Frequently Asked Questions (FAQs)
Which Flashlight is the Best for EMTs?
The STREAMLIGHT 88034 ProTac EMT Flashlight with its delicate lighting, custom design by health professionals, compact body, and outstanding performance is the best flashlight for paramedics.
Which Type of Flashlights Should Health Workers Use?
Health workers should use a flashlight that has mild brightness mode for close examination of eyes, and other sensitive areas, should be washable, and easy to carry around.
Can We Use the Regular Flashlights for EMS?
Well, you can use the normal flashlights for EMS. However, one thing you need to bear in your mind is that the flashlight you are using should have a mild mode. Also, it should be washable, so you can easily clean your body, puss, etc from the flashlight.
Conclusion
Unlike regular flashlights, finding the best EMS flashlight can be a real task, as there are a variety of different things that you need to look for in an EMT flashlight.
In order to make the matter easier, we have compiled this complete list of the best flashlights for EMS in 2022.
If you are still in confusion, we would recommend you to get the Streamlight 88034 flashlight, which is specifically designed for health workers by health workers.